Why Tall Emu CRM?
A CRM cloud based package which does everything other packages do not do and more. It is fully integrates with Xero and the Australian/New Zealand versions of MYOB, wiht your email package and calendars, easy to use in English or Thai, with multiple add-ons, customisable reports, customer tracking, sales management, HR, POS, excellent support, mobile device compliant and a lot more. An all round value for money solution for your business. 

Many other CRM solutions are rigid or lack functionality, which results in the business making compromises against their original objectives. Tall Emu CRM gives your business a strategic impact by removing the usual barriers to entry that businesses face when contemplating systemizing their business processes.
Tall Emu is affordable with no hidden fees, configurable, customisable, with simple onboarding to allow you to get on with your business.
Here's some of our standout features that will change the way you work.
Feature Checklist for each version.

Optimise your operation to work smarter
CRM Business Processes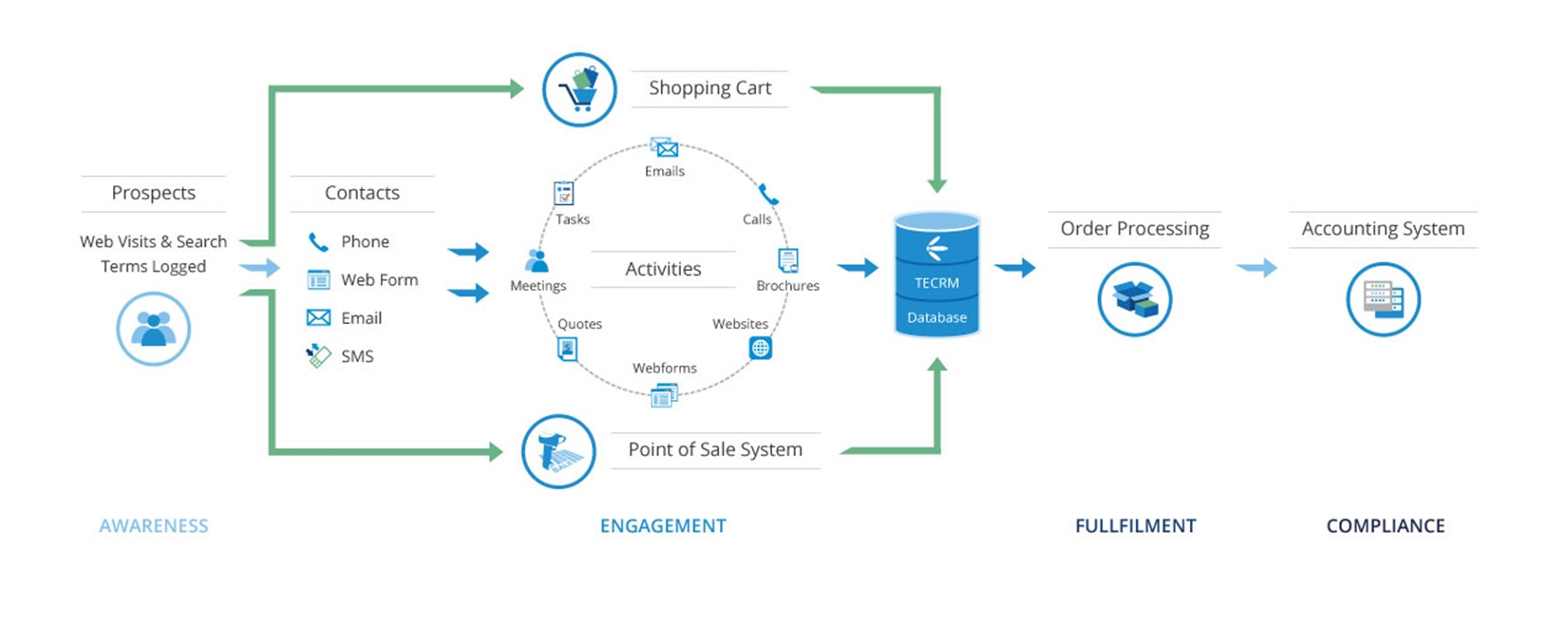 Most CRM stop at Sale Force Automation, but Tall Emu CRM allows you to streamline business operations tool.
Whatever the business need – Tall Emu's CRM and automation tools are able to be customised and configured to suit you and help your business become more efficient to do more with less.
Here is a list of areas Tall Emu CRM covers operationally:
Managing Projects in Tall Emu CRM is both simple and powerful. You can create projects and the tasks involved which then can be assigned and allotted time frames. These can then be shared with selected users of the CRM and a visual representation of a project in the form of a Gantt chart can be produced.
Tall Emu CRM can help manage all aspects of product management in a way that matches your business needs and the type of product you are selling.
For business that need to buy in products or raw material for the use in final products that they go on to sell, then we have section of the Tall Emu CRM that manage this element.
Tall Emu's Stock Management system extends the basic features found in your accounting system to offer the business capabilities you need.
Having your manufacturing unit connected to the rest of the business is important because what you sell and at what price is affected by cost and production of manufactured goods.
The Assets management function in Tall Emu CRM allows you to log information about your customer's assets and track work order history on the asset.
Tall Emu CRM now contains a shipments module that is used to track and manage goods going from one place to another.
By integrating to leading courier providers we enable you to have the Sales data flow through to the fulfilment & dispatch part of your business.
---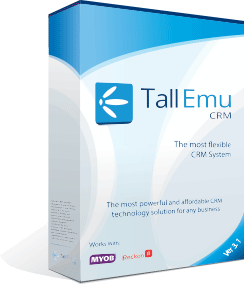 Which type of business need CRM software?
We would say all businesses should use CRM software just so that the data is centralised and shared. Having individuals working purely out of their email inbox, calendar and the dreaded black box…the Excel spreadsheet, will hamper your business. It results in poor communication among yourselves and customers. Things falling between the cracks, key person dependency, lack of accountability and so on.
However, the type of companies that get the MOST out of CRM software are those that have some of the following baseline characteristics.
More than 3 people
More than 10 customers
Send or receive 10 or more quotes or invoices in a month
Receives or make phone calls
Using excel spreadsheets to workout price, commissions, profit, conversion rates, etc.
Has a website that generates leads
Shopping cart that takes orders or sales
Makes or stocks products
Ships products
Provides services
Has one off or ongoing projects
Has more than 10 meetings a month
Has a membership to look after
Does outbound marketing like Email or Telemarketing
We could go on.. but the use case to have CRM like Tall Emu cloud based software installed in your business, is far greater and more frequent than the idea you don't need CRM software.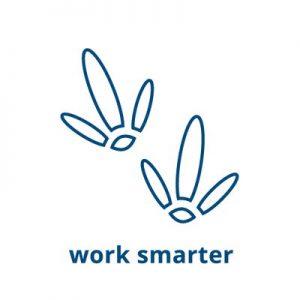 See Technical Requirements for Tall Emu CRM
[huge_it_forms id="8″]
How Much Does It Cost?
$65 
+GST per user / per month (AUD) on     an annual payment plan or $85 per month.
— Option to pay in Thai Baht —
Exchange Rate and WHT apply.
What is included in this Price?