MYOB, the most intuitive accounting software for small businesses.
MYOB South East Asia now operates under ABSS Business Software Solutions.
WCT was the first to sell and support MYOB in Thailand and it has grown to be loved by Thai and foreign users whether accounting companies or within an accounting department because of its simple approach, ease of adoption and flexibility?
With more than a hundred implementations of MYOB we have the experience and knowledge to assist you in preparing for the set up of MYOB both with regards the technology and the legal requirements in Thailand. We make the process easy. and provide training and ongoing support in English and Thai.
---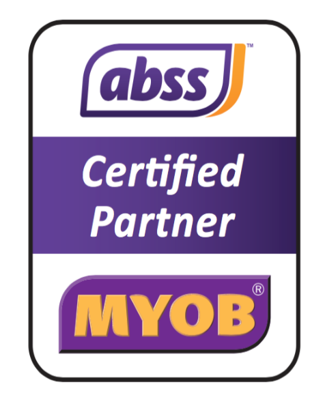 Coverage: WCT supports customers in Thailand, Myammar, Cambodia and Vietnam.
It should be noted that the Asian MYOB products are not interchangeable with other regional systems like Australia/UK/US MYOB products but do support the different tax systems. MYOB licenses are regional specific.
In addition, the Cloud version of MYOB is not available in the region and is only available for Australian and New Zealand accounting practices via the MYOB website.
Instead we provide ServerLink which allows you to access your MYOB accounts from any computer/tablet across the Internet, without MYOB installed on that computer. Serverlink allows you securely access MYOB on your designated computer, as if you are sitting at that computer. It is simple to set up, use, fast and cost effective; and has role and access management and can be used with other applications.
For further information download our MYOB Accounting and Premier comparison fact sheet PDF
MYOB Accounting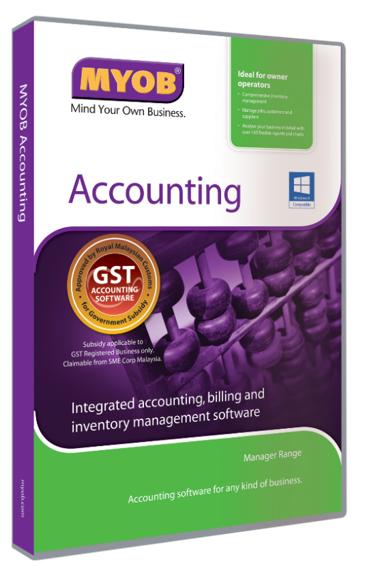 Integrated business management for a single user suitable for local Thai businesses dealing in a single currency.
Accounting, basic inventory and business management software for professional owner-operators. Most suitable for small service based companies.
Download MYOB Accounting International Version V28.10 trial – the file is 78 MB Zip file. Extract the file to your PC, open the folder and double click "autorun" application.
Download Premier V.28.10 PDF installation instructions
MYOB Premier
Powerful single or multi-user application suitable for networks.
Multi-user business management software with integrated inventory, time billing and multiple currency transaction capabilities.
For further information download our MYOB Premier at a glance.
Need to compare the features of both? MYOB Accounting and Premier comparison fact sheet PDF
Download MYOB Premier International Version V23 trial – the file is 78 MB Zip file. Extract the file to your PC, open the folder and double click "autorun" application.
Download Premier V.23 PDF installation instructions
MYOB Implementation, Training and Support
Khun Chariya, is the longest serving MYOB Certified Consultant in Thailand, she and our staff will help you with implementation and training and explain how MYOB fits the Thai accounting standards, and support you on an ongoing basis.
WCT will help you prepare to implement MYOB in your organisation. We will supply you a checklist of preparation items and tasks to complete. We will also assist in that preparation at your office with your staff, and set up your accounting system to ensure everything is in order from importing your inventory to tax, to customer.
Training is available in English and Thai language, with most training taking place at the client's office.
Courses include:
An overview if MYOB and concept
How MYOB works under Thai accounting practises
MYOB user features
How to manage MYOB and its users
Customisation of MYOB (reports, invoices, purchase orders, etc)
Tips and tricks of MYOB
General administration and maintenance of MYOB
and a lot more…
Participants: Accounting staff, General Management. Office Manager
Result: At the end of the course participants will have a better idea of how MYOB can help fulfill their duties, be comfortable in using MYOB and be comfortable in the procedures and security of MYOB.
Please contact us for a quotation and training outline.
WCT offers a Thailand based, English and Thai language, support desk service where your staff can contact our support staff with any questions you may have regarding MYOB features, processes or how to customise the software to create reports etc. we would strongly recommend all customers adopt this option. Not only will you be assisted with implementing changes that the revenue department require, but you will also receive preferential rates where you require a call out.
Contact us for further details.
Complete the MYOB Enquiry Form For Further Information