Visit the ClipCube Media Website and ClipCube Media Youtube Channel
ClipCube Media is a full service Digital Media Agency with in-house resources. We provide brand analysis and content development, graphic design services for online and print, printing, social media management, SEO services, Video Production, Web development, online marketing and promotion and event management.
Our multilingual team allow us to provide services in multiple languages with an undertanding of the cultures and media regulations in each country. In addition, our partnerships around ASEAN allow us to produce local content while managing the projects centrally.
---
What we do

Most importantly we listen. We need to understand what you are looking for, your brand guidelines, expectations, objectives, message and goals. We provide input and then work on creatives to translate them into engaging content across different platforms as a series of campaigns to call to action and enhance brand awareness.
Timing and media type is all important. We work with you through this process to form a flow of campaigns which build momentum and results.
Clearly budgets will dictate what you can and can't do and when. We work with your budget and advise on the "biggest bang for your buck", or in some cases advise you not to go ahead. We treat every project as our testimonial to our next project, so we will are candid in our advise.
ClipCube Media provides our clients with an online project management tool , allowing clients to see what is planned and happening when, while enabling communication with the project team directly via message boards. This enables professional and efficient managed services with a single point of contact for each case for the client as well as a measureable tool with regard to campaign milestones and response times to queries.
Social Media Marketing,
Interacting with your customers and building your brand presence is all part of the social media boom. It is the strategies you follow, selecting the most appropriate media and understanding the different social media regulations and changing practises which are all important.
ClipCube Media builds campaigns, coordinates and manages the entities so campaigns work as planned. We program competitions, produce graphics, manage and write content for posts, to make your social media work for you.
Simple is beautiful, but behind that activity is how we analyse the data and statistics and what we do with the findings to capitalise on your existing and new followers Otherwise it is just a number with no result.
SEO (Search Engine Optimisation)
Within SEO (Search Engine Optimisation) Key is content and regular disemination of relevant contant to your target market plus the creation of backlinks to build your website's Domain Authority. Creating varieties of content from different types of posts, blogs, videos production and seeding, memes, podcasts etc.
ClipCube Media operates a Blogger Outreach (Guest Blog Post) service writing content and placing your article on domains with high Domain and Page Authority, creating backlinks that promote your website across Google and other search engines.
Website development and management, e-catalogues, email marketing, reputation management.
ClipCube Media create websites using WordPress or Drupal content management systems. All our themes are programmed and not purchased to ensure they are secure and stable. Our websites include consulting on your brand and the website design, graphic design, blogs, web forms, calendars as well as custom features you may require. We also include training so you can manage the website yourself, or we can do that for you maintaining the backend and backup of your website. We operate our own hosting out of Singapore, providing fast, secure web, cloud and email services.Effectively we manage your digital assets allowing you tofocus on your business.
Mobile and web application development, ecommerce.
If you are looking to develop a mobile application, provide a promotional game, utilise the latest bar coding technologies though smartphones or develop a web application we will help you through the process.
Clipcube has developed mobile applications for the medical industry, spas and others and web applications for airlines, disaster preparation training for the public, malaria eradication just to mention a few.
There are many open source applications which we modify to your requirement and host in the cloud so that you can access data and the application via the Internet via your browser. Whether it is as simple as email or an accounting, inventory or CRM system, you can simplify your life and choose where to work.
---
Our Bangkok video production facilities support our regional presence, and has grown due to the quality of our work, referrals, professional processes and viewer results we produce. Though we are based in Bangkok, we have made documentaries in India, and Thailand, as well as adverts, infomercials, interviews, training/health and safety videos and stage performances.
We also support foreign film crews planning to film in Thailand and are certified by the Thai Film Office as official coordinators to process permits, filming applications and onsite supervision via our Thai and foreign staff. We also provide crew, equipment and drone rental, a variety of studio sizes.
---
About ClipCube Media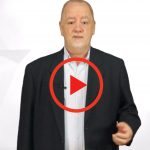 ClipCube is a division of World Communications Technologies (WCT) Company Limited, which was established in 1996 in Bangkok providing software and networking solutions.
ClipCube Media was established in Bangkok from a passion for media development and the growth of internet brand marketing across multiple platforms. ClipCube Media's creativity and WCT's experience of IT has allowed ClipCube Media to produce digital media and online marketing services with a full understanding of the corporate and online environments, providing well rounded creative and technologically aware solutions.
Our combination of media development, business acumen, brand marketing knowledge and technology awareness allows ClipCube Media to provide a well rounded service of planned solutions and deliverables that position and reach the client's targeted market while engaging the audience to take action.
Visit the ClipCube Media website for further information and feel free to contact us to discuss your requirements.