WCT provides a range of diverse communication solutions and consulting services on a local and international basis.
WCT's communication solutions encompass the latest technologies in video production, multimedia development to post, parcel management and training. Our passion is practical communication innovation and the transfer of knowledge in a simple as way as possible.

Whether delivering your communication via the web, mobile, Intranet or sending parcels, our solutions ensure your communications are understood, simple to understand and reach their target.
WCT, via our ClipCube Media division, offers a turnkey media and internet marketing solution from content development, implementation to management all under a single point of contact.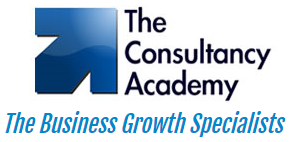 WCT is the regional representative of Consultancy Academy, a consultancy group of professionals who provide a series of hands on, practical training programs which are designed to allow you to plan and implement while you learn.
All facilitators are people that have worked at a senior level within business, allowing them to use real life situations to illustrate the different points and tasks you can undertake. In addition, they act as your point of contact even after the training, supporting you through the implementation process of your plan.
The principle is to support you through your business growth through a series of practical, proven models that suit all sizes of businesses, allowing you to make the plans, create strategies and implement within your business with hand holding support.
WCT is the longest serving reseller in Thailand supplying MYOB Accounting products and Retail Manager, certified training and consulting.
Read more about the products and our training and support services
ClipCube Media  is a Bangkok based video production company which uses Video, training videos and multimedia to put a face behind your communications, enhance SEO and your presence on the Internet to be seen by your clients and prospective clients.
We produce corporate and event videos, product and  training presentation videos and software training courses for your staff and clients on how to use applications. We provide a mobile video production service with green screen and sound equipment, post editing and multilingual voice over services around Thailand with branches in Bangkok and Pattaya.
Multimedia production with animation. We produce interactive training programs with video, animation, quizzes and provide a control panel assess and manage to participants. We produce the media and you can host on ClipCube or on your network.
Social Media Marketing, interacting with your customers and building your brand presence is all part of the social media boom. It is the strategies you follow and selecting the most appropriate media that matters.
ClipCube Media builds campaigns and coordinates and manages the entities so all entities work together. We program competitions, build artwork, manage posts and campaigns, and make social media work for you.
Website development and management, e-catalogues, Search Engine Optimisation, Video seeding, email marketing, Reputation management. We create and  market your presence across the Internet to your target audience to enhance search engine ranking and create a loyal community, letting you focus on your business.
Mobile and web application development, ecommerce. If you are looking to develop a mobile application, provide a promotional game, utilise the latest bar coding technologies though smartphones or simply develop a web application we will help you though the process.
ClipCube is not YouTube, ClipCube is customisable, role based, managed service that allows you to hold a variety of media from flash, supporting documents, translations, photographs and presentations allowing you to create access group so only those allowed to view specific media, can. Password protected, it is secure and is remotely hosted to satisfy IT managers' security concerns. Ideal for media agencies, production houses, PR, training , corporate departments…
Post and Parcel Solutions – Keba KePol Automats
An integrated kiosk and software solution for 24/7 sending and receiving of packages with sms and email notification and verification. Suitable as part of a multiple site postal network of KePols also available as a standalone unit. Our solution is ideal for all types of organisations; corporations, repair centres manufacturers, court houses, government retail organisations and residential and office buildings.
Our Mailroom software is customisable and is available as a hosted or installable application with or without a box solution. Ideal for corporations, property management or post box providers.


Tags: information technology, itil, thailand, training